Trendy Tips: Apple Cider Vinegar As A Natural Facial Toner
Toners are really important as we need them to restore our skin to its natural pH level after a shower or bath. However, a common problem is finding the right toner that would work perfectly for your skin without breaking the bank. I present to you the "Holy Grail"… Can I hear an Amen???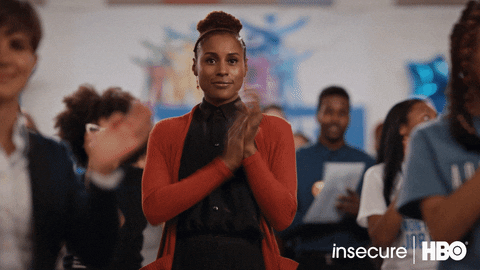 Apple Cider Vinegar is the by-product of fermented apples, while it may seem weird to put apple cider vinegar on your face; it is antiseptic and antibacterial. Therefore making it really effective in lightening sun and age spots, and improving acne and acne scars. It's also great for removing excess oils.
The best part is it is super-duper affordable and it contains no added chemicals (WIN WIN!)

Ingredients:
Raw Apple Cider Vinegar
Filtered water
Ratios:
For sensitive skin: Mix 1 part apple cider vinegar with 4 parts water
For normal/dry skin: Mix 1 part apple cider vinegar with 2 parts water
For oily skin: Mix 1 part apple cider vinegar with 1 part water
Note: One "part" is any measurement you chose to use. So, if you're following the sensitive skin ratio, you'll mix 1 tbsp apple cider vinegar with 4 tbsp water. I typically follow the oily skin ratio, and make 16 oz total. This means, I use 1 cup filtered water, and 1 cup apple cider vinegar.

Directions:
Mix the ingredients together and store in a glass or plastic container. This toner is shelf stable and does not need to be put in the fridge.
To apply: Using a cotton square, lightly rub the toner on your face and neck. You can also store this apple cider vinegar toner in a spray bottle and spray a light mist directly on your skin to freshen your skin throughout the day. Do not rinse it off after use. You can apply this multiple times a day to freshen skin. As a reminder, this should come AFTER you clean your face.
IMPORTANT: No matter what your skin type is, do a patch test on your skin to see how your skin responds. I also recommend using the sensitive skin ratio first before increasing the amount of apple cider vinegar you use. Don't be afraid to experiment with the ratio to figure out whats best for you skin. Overtime, if you feel the solution seems to be too weak, slowly increase the ratio of apple cider vinegar to water. Do not increase more than a 1:1 ratio of apple cider vinegar to water.
Keep Glowing 🙂
(Content Contributor: Debbie Ebube , coconutsandkettlebells.com)