African Print And The Work-Place Fashion Wahala
African print materials are quite distinct and beautiful in its sense. And why we Africans seem to be so in love with it the formal corporate wears than the creators is quite interesting.
I have always wondered who invented the corporate dressing rule to offices. And the need to compulsorily put on a jacket and tie even when under the hot sun all in the name of being corporately dressed.
Oh my!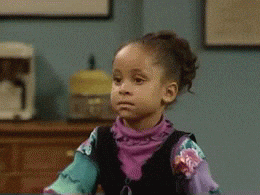 Honestly, I would rather prefer to wear a seamless traditional attire in which I would be really comfortable, as opposed to a suit and tie to the office on a Monday morning.
I am a firm believer in switching up your style and not just looking same'ol everyday, I mean practicing the same routine gets boring overtime you know. The reservation of these cultural attires based on an individual's perspective to be scheduled for wearing on a certain day at the office, or events during the weekends is quite dumfounding. And this ought not be so.
Like why be so uncomfortable and yet struggle to belong? Oh well, since there really is no way around that, I would be showing you some trendy ankara styles you can wear to the office and still look quite decent.
Who says you can't infuse these patterns into your daily office wears and still be commended? Mind you, the keyword here is decent.


You get the idea right? Now I'm not saying you should revolt against the authorities at work please, all I'm saying is that you can inculcate these African print pattern into your suit, pants, blouse, skirts, neck pieces or whatever acceptable form of corporate dressing is allowed at your office, and rather than get queried, it might just become an office thing.


I mean who says we Africans can't reinvent the style and be unique. As long as you don't come in dressing like 'Lagbaja' or the 'father/mother of the bride' at a traditional wedding, you are good to go.


Thanks for coming to my Ted talk.