Love Don't Cost A Thing: Check Out These Affordable Date Ideas
Love don't cost a thing, was quite a popular movie back in the day.. not sure I can remember a scene though. All I remember is, it was actually a good movie which got a lot of people really emotional. Right?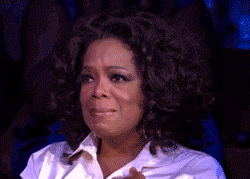 While we all want to have that breakfast in Paris, lunch in Italy and dinner in the UK moment.. great idea really, but let's be realistic, we might not have the financial capacity to stretch ourselves that much yet. And while at other times, we might actually want to spoil 'that special someone' to a special treat every now and then, our miscellaneous activities might really not give us so much options.
However, since 'love don't cost a thing' I will be sharing with you some affordable date ideas that you could try when you come up short.
Karaoke/An Open Mic Night
The fun part of this is, no matter how horrible your voice might be, this would always be a perfect way to bond. The struggles with those high notes, or you missing the lyrics, would create lifetime memories and a moment you can always reminisce on in the later years. Trust me on this.
Go Swimming
Well, for those of you who can't swim like my humble self, not to worry. At a standard pool there are always life guards around ready to help you out with any issues, and then again you have to just pay a little fee for entry to an unlimited number of hours of fun. If you weigh this on your economic scale, you'd agree with me that this is a go-to option.
Tour A Museum/Art House
You both might be new in town, or might have been birthed in that city, doesn't matter. Pick a favorable day and go tour a museum or collections at an art house. The artwork, and sculptures with stories attached to them would make sure you never get bored, and these are great places for pictures too.
Play Games
Video games, board games, word games, any option is perfect. Games help relax your nerves and you better understand the tactical part of your partner, while having fun. And yeah, just for the record, ladies get you a guy that loves and plays 'FIFA'. You're welcome in advance *winks*
Have A Cook Date
This is just perfect, get to cook each others best meal, without having to stress so much. In return, you end up happy, knowing your partner better and of course with a full tummy all on a small budget.
Stay In
Most people opt for this, get a recent movie, popcorn, and drinks. Or schedule a time when your favorite sport is airing on tv and watch together.  This ensures you have lots to talk about, and also share emotions during the course of the movie/sport.
Take A Trip To The Beach/Park
A trip to the beach sounds cliche, but don't forget that you both also get to enjoy nature fully in a serene atmosphere. The park isn't a bad idea either, it helps tune your mind in the right mood and give you just the right dose of attention from your partner.
Lookout For Free Events 
Don't be shy, this is a splendid idea. Often on the social media space, fun events which require no gate fees are publicized, and this could be a great way to surprise your partner.
These are just a few of my suggestions, feel free to share some of your ideas in the comments section below.
Love don't cost a thing, bye for now.