Everyone loves being around good looking women, and every lady tries her best to always look good. The hair on flick, perfect match of colors, nice shoes, a bag to complement and her alluring, slow, long strides. Perfect! (more…)
African print materials are quite distinct and beautiful in its sense. And why we Africans seem to be so in love with it the formal corporate wears than the creators is quite interesting.
I have always wondered who invented the corporate dressing rule to offices. And the need to compulsorily put on a jacket and tie even when under the hot sun all in the name of being corporately dressed.
Oh my!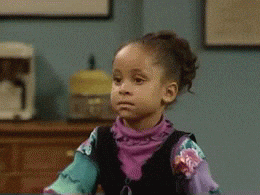 (more…)
I love looking good, don't you? So I always come up with ways to add something simple to spice my outfit. I got so engrossed looking for reverso pieces (pieces that never go out of style and yet still standout) at one point that I almost had a nervous breakdown (just kidding). You know how you have that one shoe, blazer or pants that go with almost every clothing in your wardrobe right? *winks*. Now you get me.
(more…)
I have always liked the idea of a DIY, helps to show my creative side. I discovered it back in high school.. honestly a lack in a desired urgent need births innovation from within. Thanks to impulsive buying at times, or overuse of some choice clothing, I end up having a pile of unused clothes neatly arranged for trashing.
(more…)
Jadesola Rawa is a beautiful, hardworking and tenacious woman. She is the founder of ready-to-wear Afrocentric fashion brand, Melia by Jade. (more…)
Ever stopped to ponder on why it seems befitting for men to wear trousers? or ladies skirts and blouse? Gender roles. How about, why carrying your hair/walking in a particular fashion is seen as more suitable to a particular sex than the other? Then I can say, that you and I both reason alike.
(more…)
POP {verb}
To make or cause a light explosive sound. By inference, to STAND OUT!
This is the perfect description of Maison Loulabelle's Kids Fashion summer 2018 collection. (more…)
Tie Dye, thought to be an African originated fabric was actually discovered at about 6,000 plus years ago in distant Asia. Most African kids at one point of their curriculum would have come across the tie-dyeing class, and honestly it was not my favorite, but I could not resist the outcome of my little experiment…Splendid! (more…)
No fabric on a weekend could give you zero reasons to be happy, and a lot of reasons to be stressed out especially in African countries. It would also seem like a horror movie to African ladies without having the fabric needed for an event.
(more…)